BANQUETS
Your party in the Paulaner Bräuhaus Moscow Paveletsky
Restaurant-brewery from the worldwide famous beer brand Paulaner offers an opportunity to celebrate any event in a warm atmosphere.
Paulaner Bräuhaus Moscow Paveletsky is located in the center of Moscow on Shluzovaya naberezhnaya and, importantly, has private parking. In the spacious hall, furnished in the style of Bavarian beerhouse can be accommodated up to 600 guests. Due to the high ceilings and large area favorable acoustic conditions are created here, and that means that all the solemn speeches will be heard. The hall is equipped with a plasma for the broadcast and video screens with projectors. The menu offers the best German food: sauerkraut, sausages, knuckles, schnitzel and more. Moreover, there are special gastronomic offers for the banquets. Guests can choose the banquet menu, European dishes, or, for example, to order an individual menu. All preferences will be taken into consideration. Own brewery makes the restaurant Paulaner Bräuhaus attractive for the celebration of your event: tons of Bavarian beer brew here daily.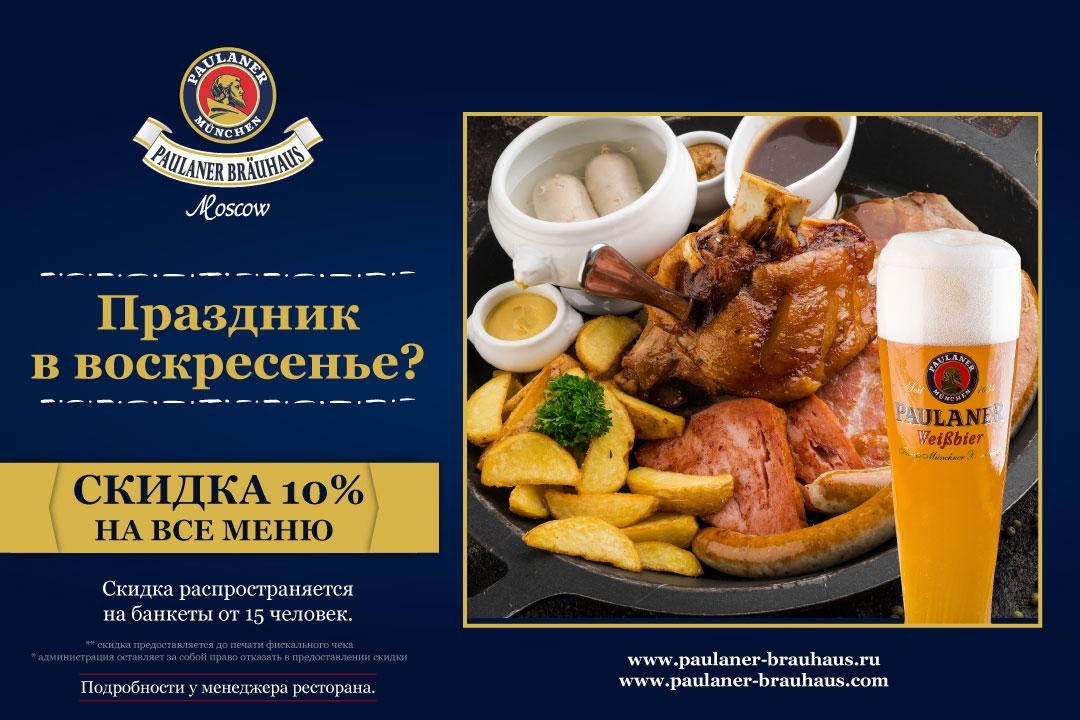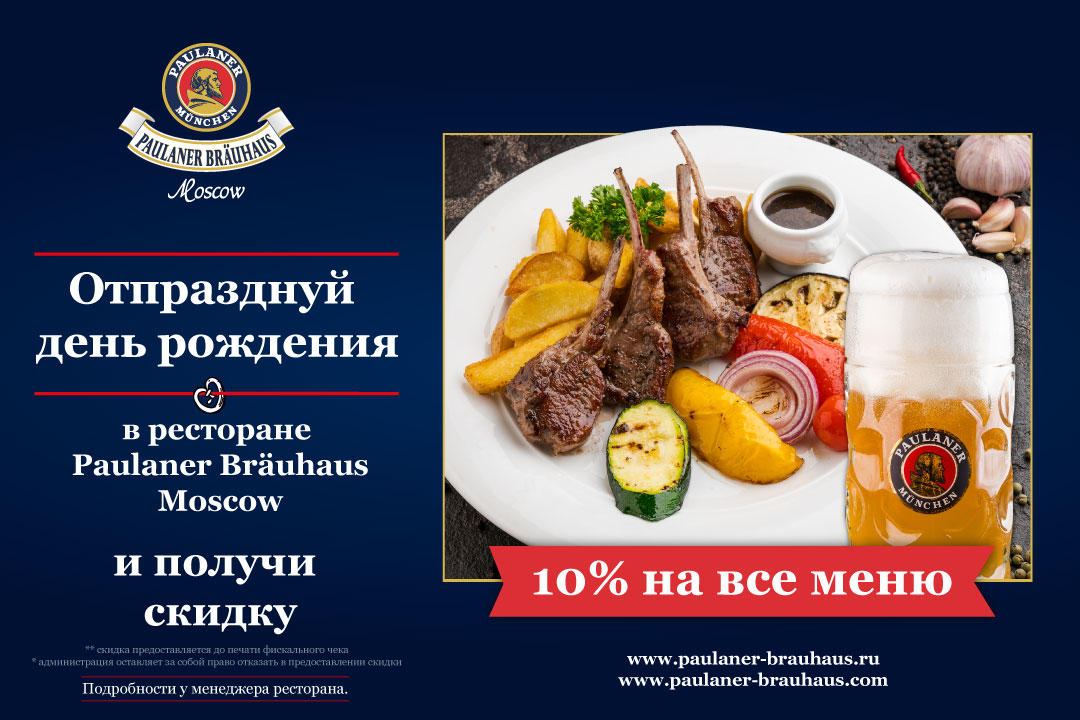 Order a banquet
Your party in the Paulaner Bräuhaus Moscow Paveletsky