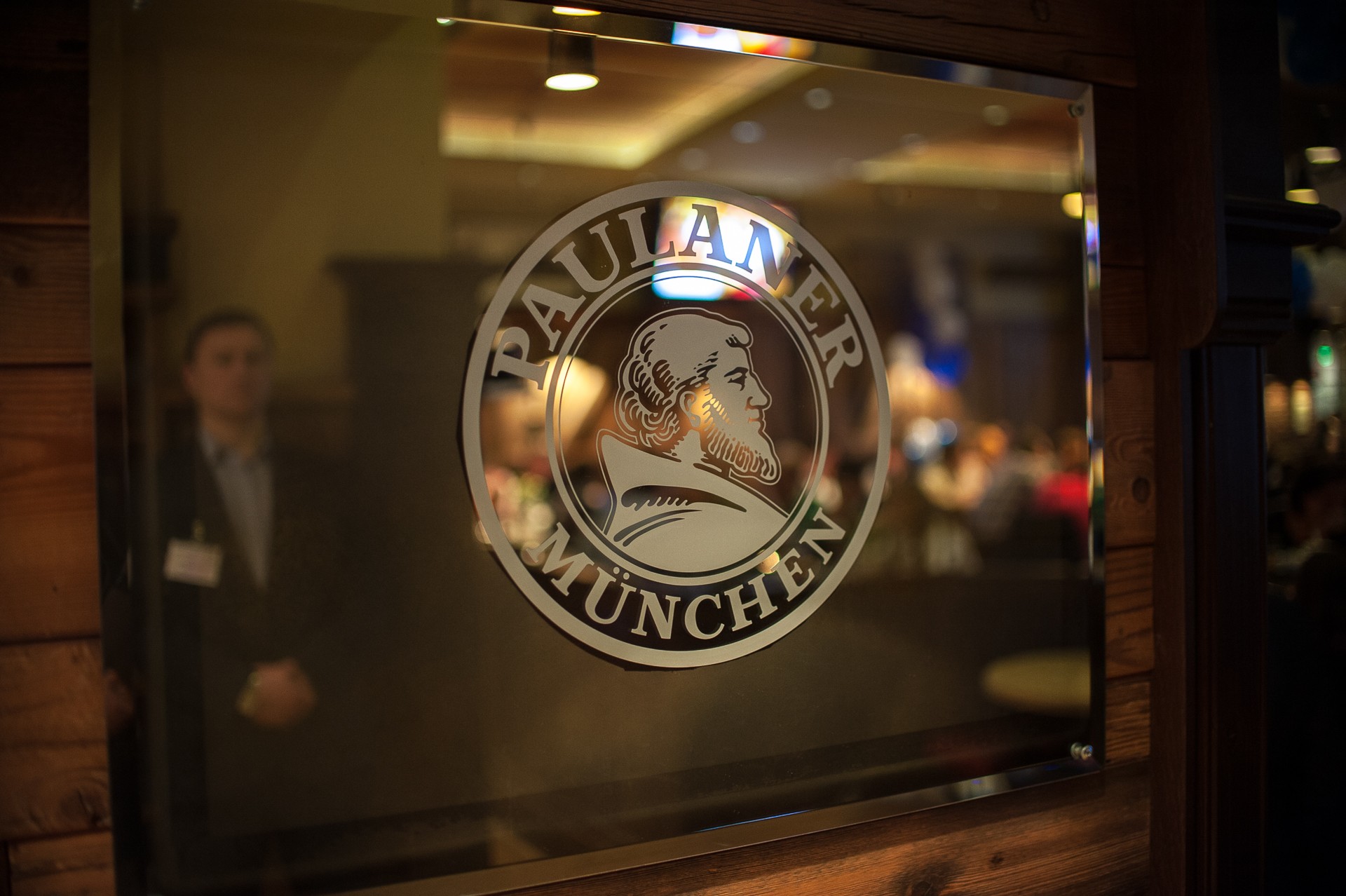 Main varieties
Description of the main types of beer in our offer
Пиво «Пауланер Браухаус» светлое
Пиво «Пауланер Браухаус» светлое, ячменное, нефильтрованное, неосветлённое непастеризованное.
Состав: вода питьевая подготовленная, солод ячменный светлый, хмель, дрожжи пивные.
ГОСТ 31711-2012. Срок годности – не более 20 суток. Условия хранения: при температуре
2-7 град С.
Пиво «Пауланер Браухаус» пшеничное
Пиво «Пауланер Браухаус» пшеничное, нефильтрованное, неосветлённое непастеризованное.
Состав: вода питьевая подготовленная, солод пшеничный, светлый, хмель, дрожжи пивные.
ГОСТ 31711-2012. Срок годности – не более 20 суток. Условия хранения: при температуре
2-7
Пиво «Пауланер Браухаус» тёмное
Пиво «Пауланер Браухаус» тёмное, ячменное, нефильтрованное, неосветлённое непастеризованное.
Состав: вода питьевая подготовленная, солод ячменный светлый, тёмный, хмель, дрожжи пивные.
ГОСТ 31711-2012. Срок годности – не более 20 суток. Условия хранения: при температуре
2-7
All beer produced in our restaurant-brewery is unpasteurized, unfiltered, has a cloudy color, with natural additives, vitamins and minerals. There are no chemical additives or preservatives. Beer in Your glass is poured directly from long-term storage tanks in the camp at a temperature of 2-7 °C. Declaration of conformity: ЕАЭС № RU Д-RU.АГ81.В.23459.
Alcohol is contraindicated for children and adolescents under 18 years of age, pregnant and lactating women, persons with
diseases of the Central nervous system, kidneys, liver and other digestive organs.
WE WARN YOU ABOUT THE HEALTH RISKS OF EXCESSIVE ALCOHOL CONSUMPTION.